It's a tough task replacing a striker like Sergio Aguero and that's the task facing Manchester City manager Pep Guardiola.
The 32-year-old is one of the greatest goalscorers the Premier League has ever seen, with 180 goals in the competition. He's technical, quick off the mark, and can score from anywhere within 30 yards.
There was at one point, a question of whether he could fit into Manchester City's system under Pep Guardiola. He's since answered those questions emphatically
In Guardiola's four seasons at the club, he's scored 78 goals in just 113 appearances. Then, of course, he provided the greatest moment in the club's history.
THAT goal against Queen's Park Rangers, the Martin Tyler commentary, he is the club's talisman. However, there is a problem on the horizon.
Manchester City's potential ban from the Champions League is hanging over the club like the headsman's axe.
If UEFA's judgment is indeed held up by the Court of Arbitration for Sport some of Manchester City's squad will inevitably have their heads turned. Aguero, the club's favourite son could be one of them.
Despite all of his silverware, and all of his success, not only at Manchester City but also with Atletico Madrid, Aguero has never won the Champions League. At 32-years-old the legendary striker's time is running out.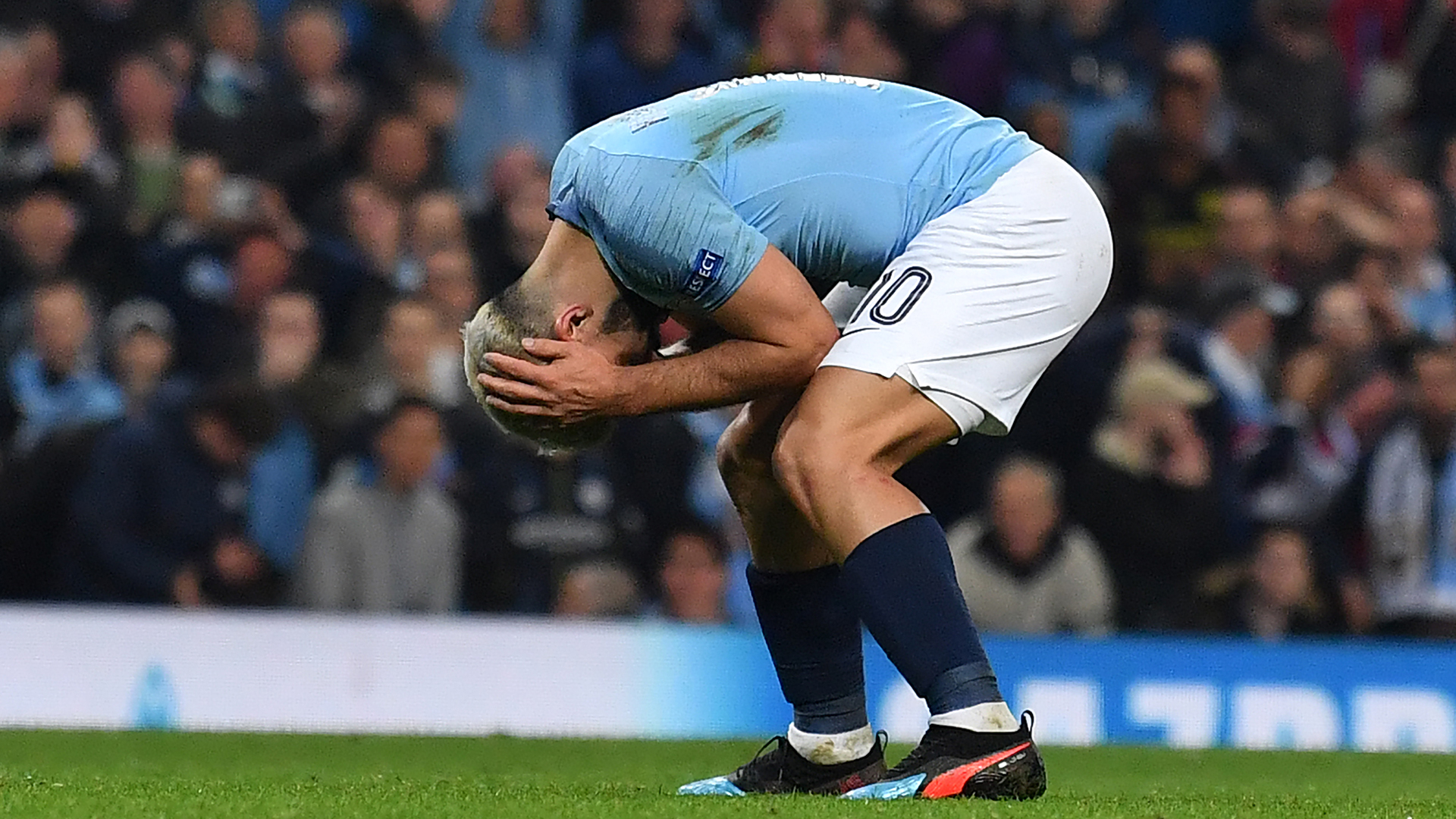 There is, of course, the possibility that even with a ban, Aguero would remain loyal to the Citizens. However, it'd be hard to blame him for chasing a Champions League medal.
Of course, there would be plenty of suitors for him if he did leave Manchester, and how could he be replaced?
His goals are of course something that needs replacing. However, it's his role as a leader in the squad that may well be missed the most.
David Silva is leaving, Fernandinho is ageing, the old guard at Manchester City is leaving, and losing Aguero would be another blow.