Manchester City look set to make a splash in the transfer window after missing out on the premier league title.
The absence of Aymeric Laporte and Vincent Kompany has caused them serious defensive issues. Now Pep Guardiola's side is apparently on the hunt for Napoli's Kalidou Koulibaly.
The 29-year-old Senegalese has been a monster at the back for the Amalfi side, but the right offer could see him leave.
Napoli's CEO, Aurelio De Laurentis won't let him go on the cheap. With financial fair play regulations relaxed however, the Citizens won't be short of funds. His defending style is aggressive, meeting attackers head-on, with his 2.4 tackles per game reflecting that.
He might be a physical monster, but he is so much more than just brute force.
He's completed 90.5% of his passes this season, but the most impressive stat is for his long passes. Of the 322 attempted long passes, he's completed an incredible 83.2% of them.
These kinds of passing statistics are exactly what Guardiola looks for in his centre-backs. With this kind of passing range from the back, City will be able to progress the ball quickly out of defence, avoiding the opposition press.
Koulibaly will also provide the recovery pace needed to play in City's high line. Teams like Wolves and Chelsea have often caught out the City defence with a long ball over the top.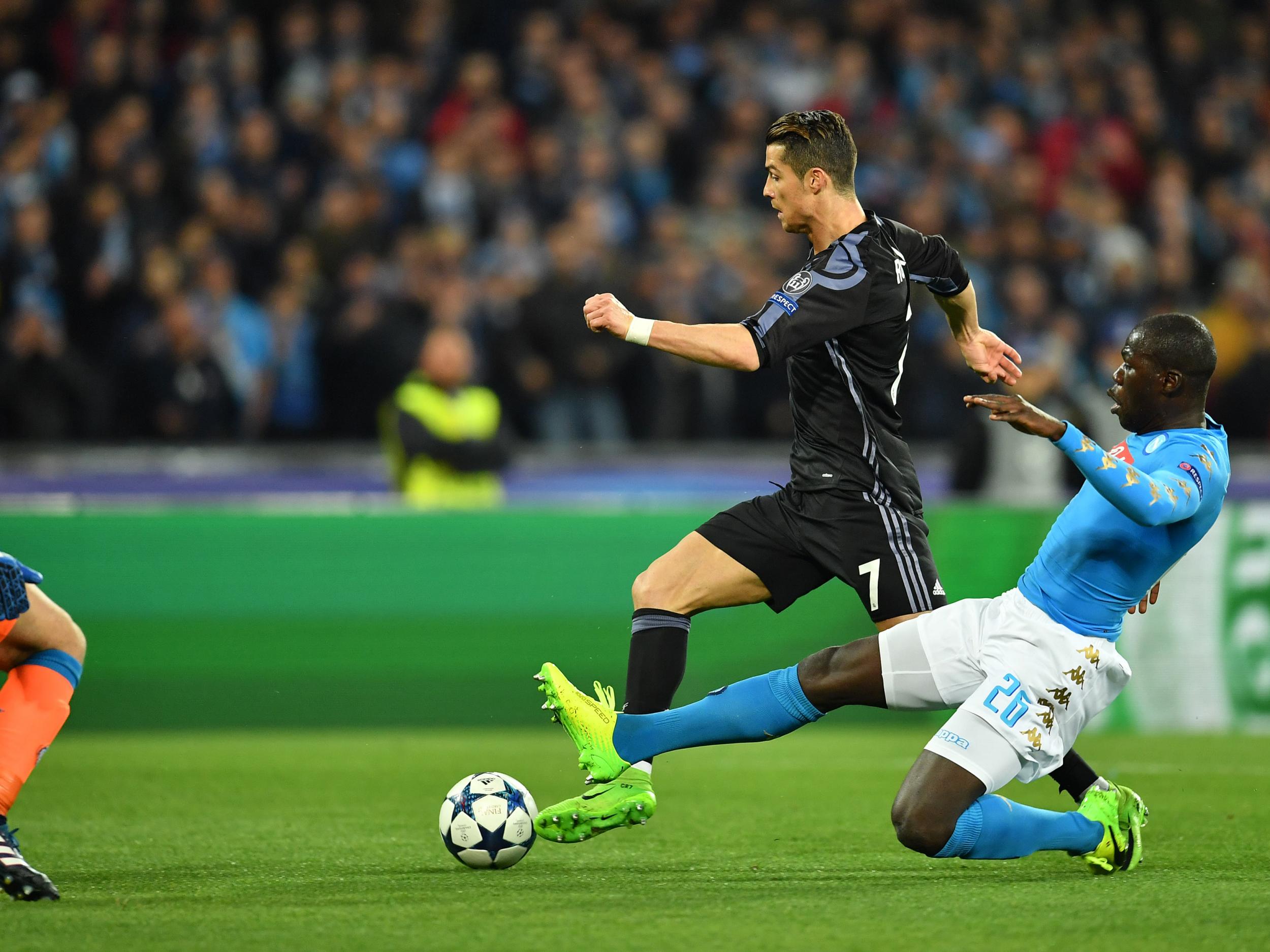 Chelsea recently used this tactic beautifully in their match at Stamford Bridge, However, with a partnership as aerially dominant and quick as them, they could go a long way to fixing this issue.
However, signing Koulibaly isn't going to be an instant fix for City's problems. They still have issues at left-back and defensive midfield. However, his signing would certainly be a step forward for Pep's men.